Dear shareholder,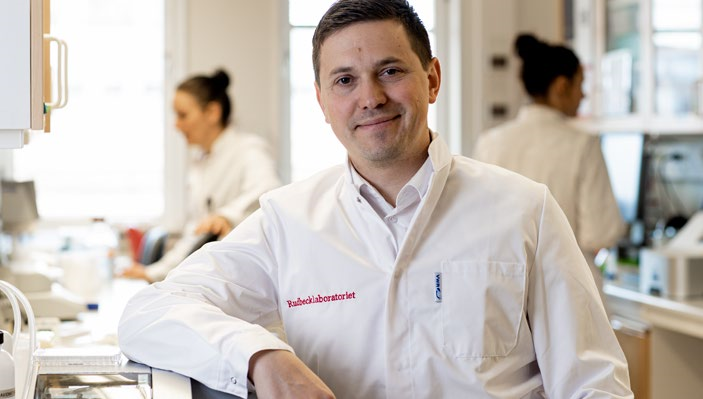 Dear shareholder,
During the quarter, iCoat Medical continued to make progress in the ongoing clinical study ATMIRe, in which our leading product candidate TUM012 is tested for use in connection to kidney transplants. All 18 patients that have been included in the study have now completed their treatments and we have therefor initiated analysis of data to better understand patient security. In parallel, planning continues for the coming clinical study for TUM012, EMPIRe, with the aim of initiating the study during the first half of 2024.
All organs that are transplanted run the risk of Ischemia Reperfusion Injury since cells suffer from a lack of oxygen and thereby the immune system is activated and it attacks and damages these cells. TUM012 protects ischemic cells from the immune system and thereby reduces the risk of inflammation and organ rejection. Its use improves patient outcome, increases availability of organs for transplantation and reduces societal costs associated with kidney failure.
The final patient to be included in our First-in- Human study (phase I) ATMIRe was transplanted in May and we expect to announce the study's headline results during the third quarter 2023. We have previously presented interim data that showed that no patient in the study experienced any negative side effects associated with the treatment.
We also continue to work on the study design for the upcoming phase II/III study, EMPIRe, for TUM012 for use in kidney transplants. EMPIRe is an international study which will include patients at several clinics, both in the US and Europe. Within short, we will have a meeting with the FDA which will allow us to present the study design and we expect that the application will be approved later this year so that we can initiate the study in the beginning of next year.
EMPIRe will require external funding and this is why preparations are underway to complete an IPO for a listing on Nasdaq First North Growth Market. During the quarter, we performed a directed issue that secures funding of the business's ongoing costs for ATMIRe, preparations ahead of EMPIRe and continued pre-clinical studies for new indications and TUM020 until we complete the IPO. It is pleasing to see that iCoat Medical continues to make steady clinical progress and I look forward to soon present headline results from our clinical study ATMIRe.
Peder Waern
CEO, iCoat Medical AB