Dear shareholder,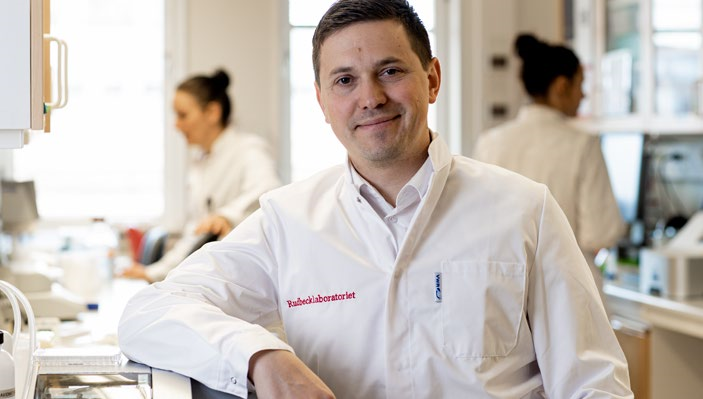 During the quarter, iCoat Medical continued to make progress in the ongoing clinical trial ATMIRe, which evaluates the safety and tolerability of ex vivo allograft treatment with TUM012 to mitigate ischemia-reperfusion injury in kidney transplantation. In parallel, pre-clinical development of TUM012 continues for the indications heart transplants and open heart surgery, as well as of TUM020 which aims to prevent damage from warm ischemia.
Ischemia-reperfusion injury is a detrimental event that inevitably occurs during organ or cell transplantation. This condition can lead to early inflammation and inferior short and long-term transplant outcome. TUM012 has shown promise in reducing the severity of ischemia-reperfusion injury by providing protection against injurious immune attacks. This novel intervention holds the potential to improve patient outcome, increases the availability of organs for transplantation, and reduces costs associated with premature transplant failure.
In our ongoing First-in-Human study (phase I) ATMIRe, the enrollment of all intended 18 patients has recently been completed. As the study progresses, we eagerly await the completion of the 3-month follow-up period for all patients, after which a comprehensive data analysis will be conducted. Subsequently, we will present the final results of the study.
We also continue to work on the study design for the upcoming efficacy trial, known as EMPIRe. EMPIRe is a multicenter phase II trial that aims to evaluate the efficacy and safety of TUM012 in kidney transplantation. The study is planned to include between 100-150 patients across several transplant centers. We have recruited a project manager for EMPIRe and are negotiating with a Clinical Research Organization (CRO) which will be responsible for carrying out the study. Our team is working on preparing the necessary documentation and data required for the study's application to regulatory authorities, including the U.S. Food and Drug Administration (FDA) and the European Medicines Agency (EMA). We anticipate submitting the application for the study in the third quarter of 2023, and based on our current projections, we expect the application to be approved during the second half of 2023.
Preparations ahead of a market listing on Nasdaq First North Growth Market continue even though its timing has become more uncertain due to a more uncertain market environment. After the period, we completed a directed issue of 33 MSEK that ensures financing of the business's ongoing costs for ATMIRe, preparations for EMPIRe and continued pre-clinical studies for new indications and TUM020 during the coming 12 months. iCoat Medical continues to make steady clinical progress and I look forward to soon present final results from our clinical study ATMIRe.
Peder Waern
CEO, iCoat Medical AB